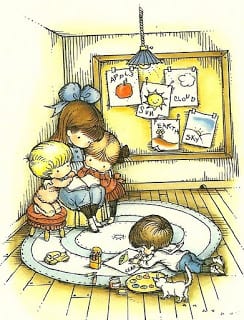 A friend is someone who likes you for you.  A friend listens and cares.  A friend is kind and trustworthy. A friend makes you happy.  A friend helps you when you need it.  Friends think about you even when you're not around.  They know what will make you happy or sad, bothered or worried, and they do something about it.
This poem by Langston Hughes is one of my favorites.  It says a lot in a small, quiet way.
Poem by Langston Hughes
"I loved my friend.
He went away from me
There's nothing more to say
The poem ends,
Soft as it began –
I loved my friend."
My world is happier when I share it with friends.